After a very very long hiatus to get some balance back into my life, I am back to blogging. I was spending so much time on the computer that other parts of my life were suffering and I needed to get some things back on track. All is good and Claiming Our Space is back in business.
We have been busy in the K & D household. Lots of projects to reveal and crafts to show you. But first, we have a new family member. No it isn't a baby. It is a second dog. Meet Cricket. He is a "foster fail" and we couldn't be happier.
Last summer, we decided that we would foster for the same rescue,
Refurbished Pets of Southern Michigan
, that our sweet Willow came from. Alfalfa was our first foster (you will meet him in a couple of weeks, I am sure) and we while we were sad to see him go, he was never meant to be ours.
Cricket was another story. From the first day we had him, he just fit with our little family. Someone inquired about adopting him after we had him for about 6 weeks and we panicked that he wouldn't be in our lives forever, so we decided to make him a permanent member of the family.
Willow likes him (some days more than others).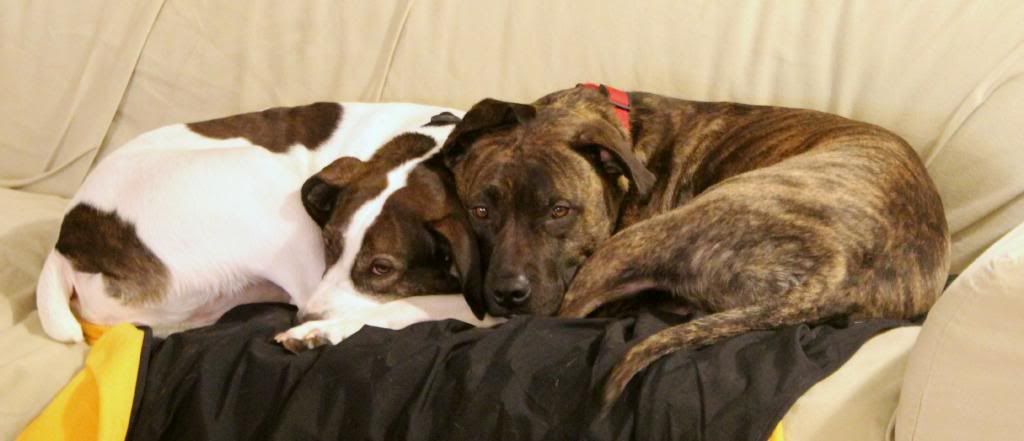 He loves D, especially when they get to snuggle in the ugly blue recliner.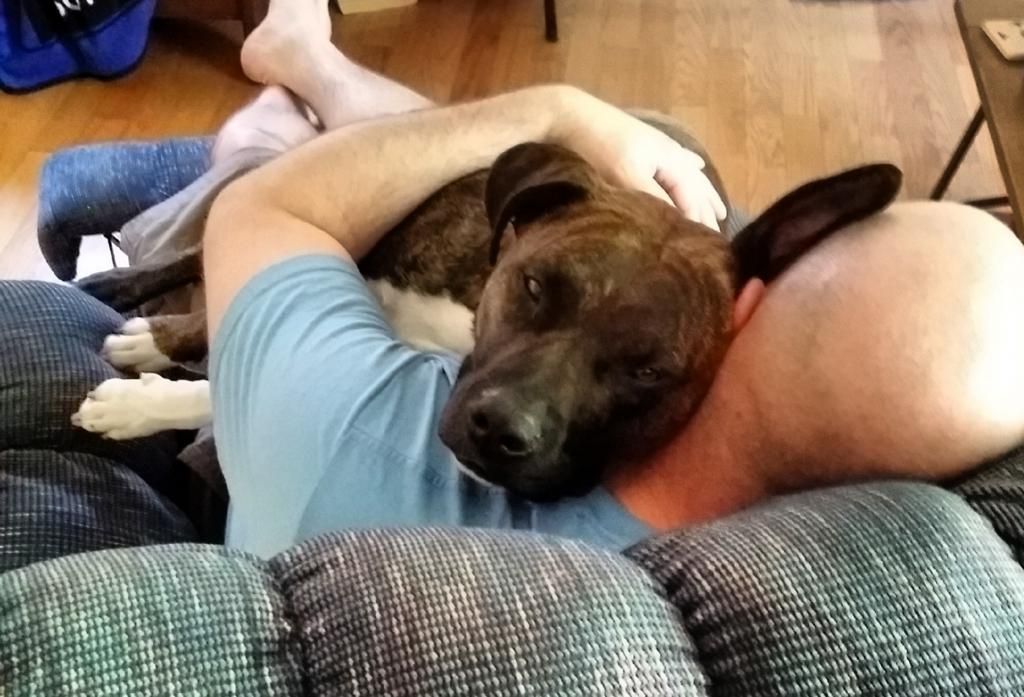 And he is laying under my desk right now with his head on my foot.
So from now on Wednesday will be Willow & Cricket Wednesday. :)
Haven't yet worked out my posting schedule but I can tell you that we will be focusing on the house, the garden, food, exercise and nutrition and of course, the dogs. D and I are on a weight loss journey to get back in shape for 2014. Doing well so far but still have a ways to go.
So stay tuned...