**I am linking to Shanty2Chic's Rust-oleum Revamp Link Party. Check it out to see what others have done with their projects**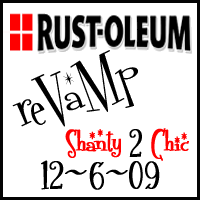 In a previous post, I alluded to big changes to a garage sale floor lamp that I bought for either $3 or got for free, depending on how you look at it. You see, I bought this lamp and a wheelbarrow for $15. The wheelbarrow was priced at $15 and the lamp at $3. Since I bought them both for $15, I am not sure of the "exact" price of the lamp. Either way, it was a pretty good deal on a lamp with a nice look.
Here is the lamp as purchased.
Nice lines with a slightly water-stained shade and an unattractive aged brass color. Not exactly screaming out for a place in our home. But as we all know, a bit of spray paint can make a world of difference.
First, I bagged and taped the cord. A plastic grocery bag and painters tape work great for this.
I chose Rustoleum Hammered Bronze for this lamp, since we have hammered bronze metal on several of our overhead light fixtures. I also used the easy-grip handle so that my hand wouldn't get sore and my finger wouldn't get covered in spray paint.
After several coats, I was left with a lamp with a much more updated look. I especially love the pointed finials.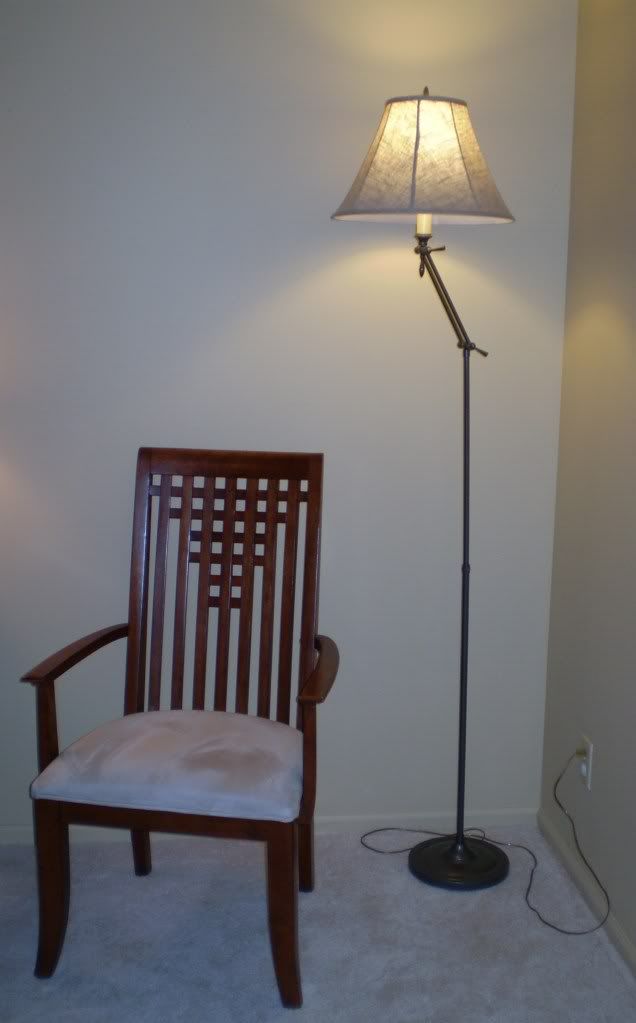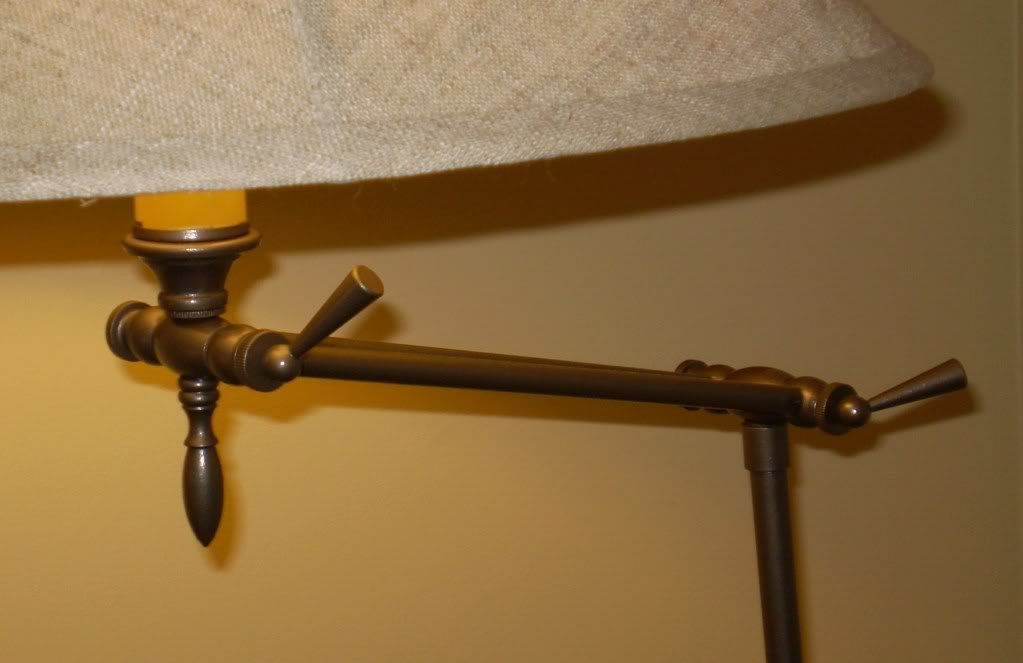 A new $20 lamp shade from Target and we are ready to read. I like the more antique look of the lamp. It coordinates wonderfully with the antique library table passed down from Hubs' family and works perfectly with our more formal living room.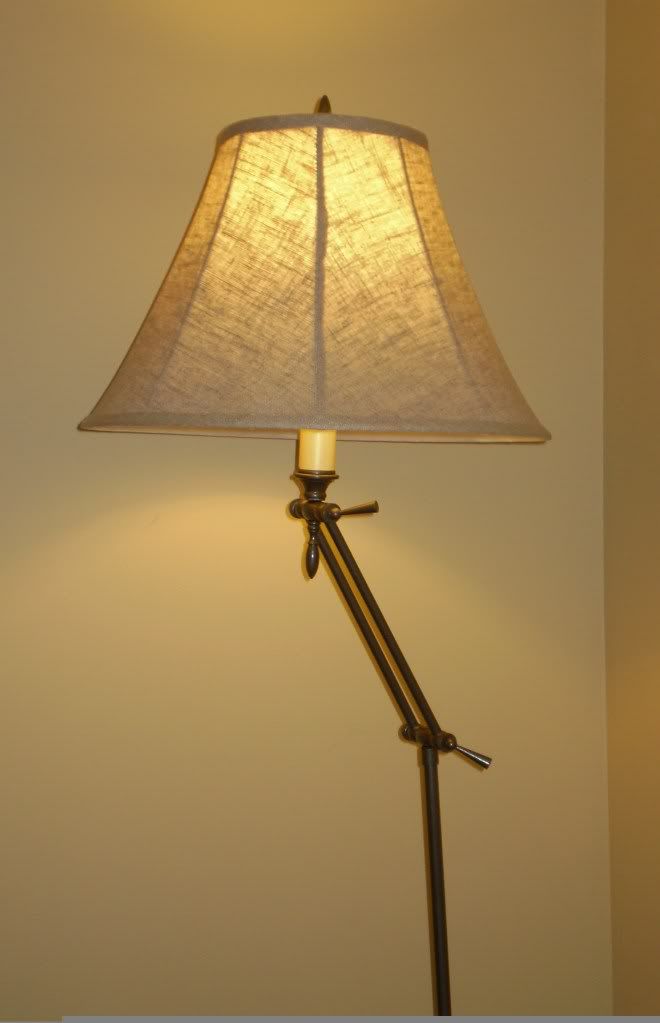 I am pretty impressed with the transformation that cost less than $25. Now all we need to do is get a comfy reading chair to put next to the lamp.

Tip of the Project: Use painters tape and a plastic grocery bag to protect lamp cords from spray paint overspray.