Demo it, of course. When we moved in, our powder room looked like this.
Yes, that is wallpaper border running down the walls. That lovely detail was found in evey corner. As an added bonus, it was put up before the trim was installed. It was also running along the ceiling. There was more wallpaper border in this teeny bath than in most bedrooms, a total of 86 feet. It is at times like this that I have to wonder what the "designer" of this room was thinking.

The tiles also ran up the wall just around the sink and the wall next to it, again another interesting "design" detail. Add to the mix wall tiles used as floor tiles, some of the tile having been installed over wall paper, and a particularly dingy shade of yellow painted on the walls and ceiling and you know why we scheduled a redo of this room.

After about 5 hours one evening, we ended up with this.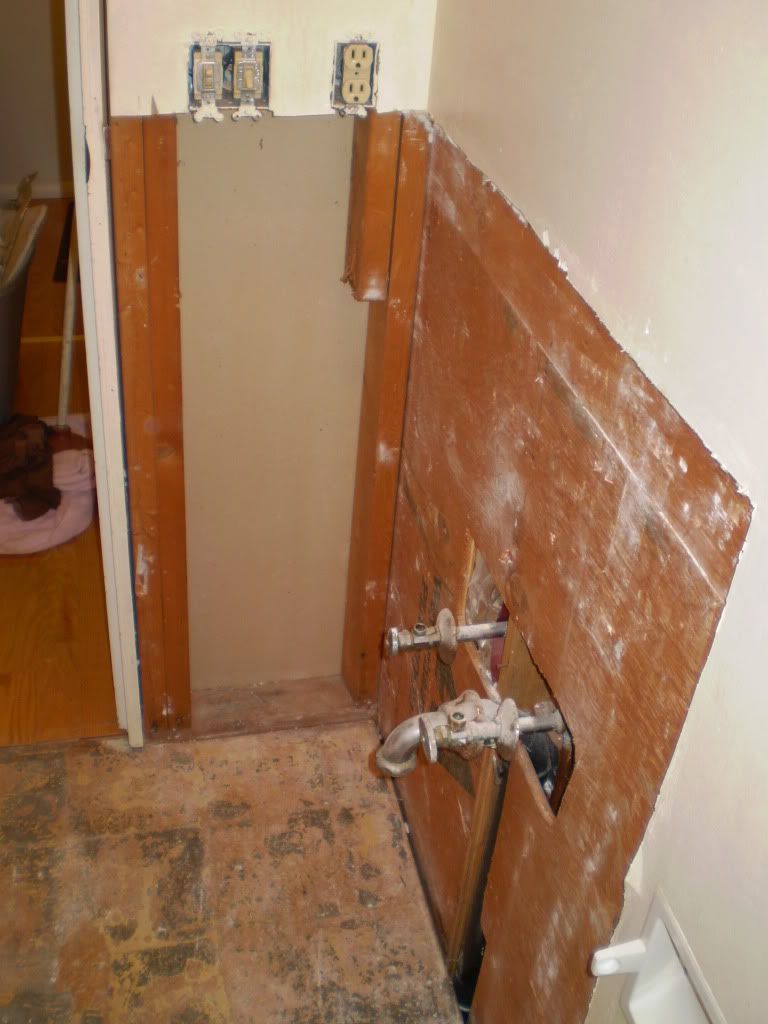 Some of the "fun finds" we discovered were the 1/2" plywood behind the drywall around the sink, the wall tiles had been attached to the wall with what I can only figure was grout (so I was chiseling like mad, which resulted in needing to remove the drywall due to all the damage), the tile was not installed correctly on the floor (there was no underlayment, the mortar wasn't grooved so the tiles were actually just sitting on top so came up with ease) and using fabric softener and water to remove the wallpaper makes your house smell amazing.
Keep watching for updates as we make progess is putting this room back together.