The holidays mean that families will be gathering around dining tables across the country to share a meal and raise a glass. The holidays also mean that people are also looking for extra chairs so all these family members have a place to sit for the meals and toasts.
Extra chairs can come in a variety of shapes and sizes and costs.
From this

to this

to this.
What if you could get a solid wood chair with a padded seat for less than $30? With clean lines and a nice height? One that looked like this?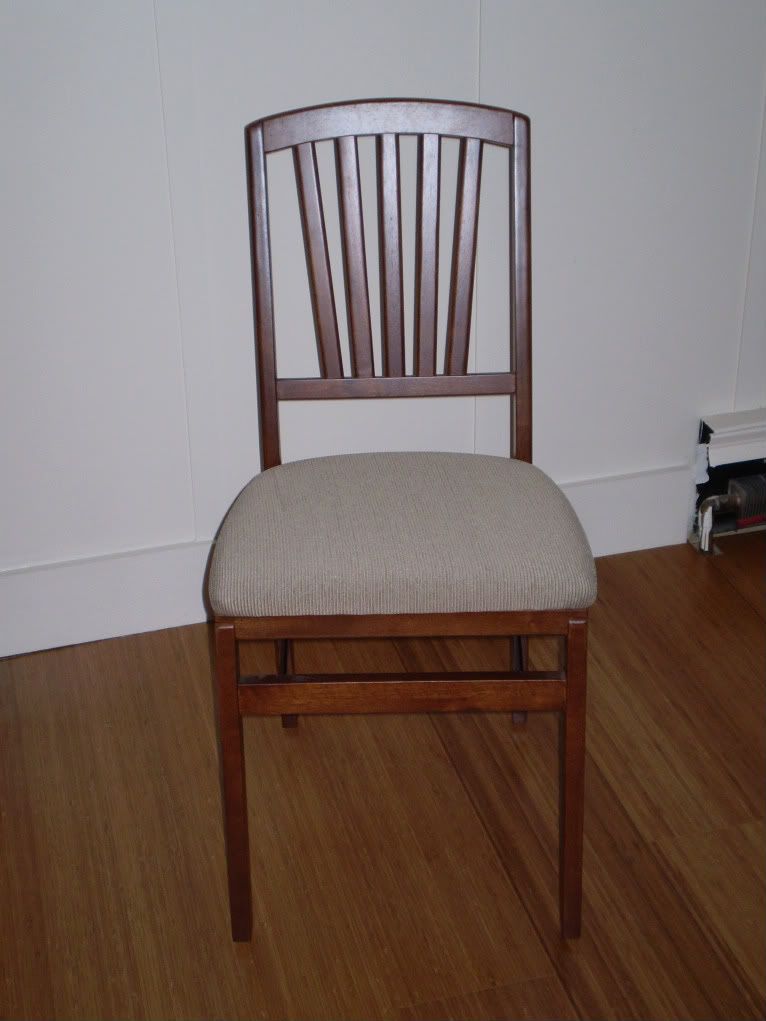 Quite lovely isn't it? And available at
Costco
for $29.99 each. Another bonus is that while the seats are a great height, they are not oversized so you can fit several in with your existing chairs. I was able to fit six of these beauties in with my existing six chairs, which will allow 12 people to sit around the table come Christmas Eve. Until then, they are stored in the corner of the dining room.