We have two full baths in our house. One off the master bedroom and one that the office and other two bedrooms share. We call the latter, the center bathroom.
When we bought the house, it was a blank slate. All in white with little color. Check it out below in the listing photo.
Along with all the white, we were also "blessed" with a total of 5 different colors/types of knobs, towel bars, towel rings, towel hooks and a TP holder. We had white ceramic, chrome, brushed nickel, brass and a white rubber coating. Pretty much a bland mismatched mess.
First order of business, paint. I chose Dapper Tan by Glidden. I had it matched to Behr flat enamel. It is a nice tan with just a slightest teeniest tiniest hint of pink. Everyone says they love how their complection looks in that bathroom. A perfect color pick for a bathroom in my book.
To make the fixtures cohesive, I painted them all satin nickel using Rustoleum paint. The towel ring was brass, the knobs were white ceramic and the towel bar and hooks were chrome.
I think they look much better all the same, don't you?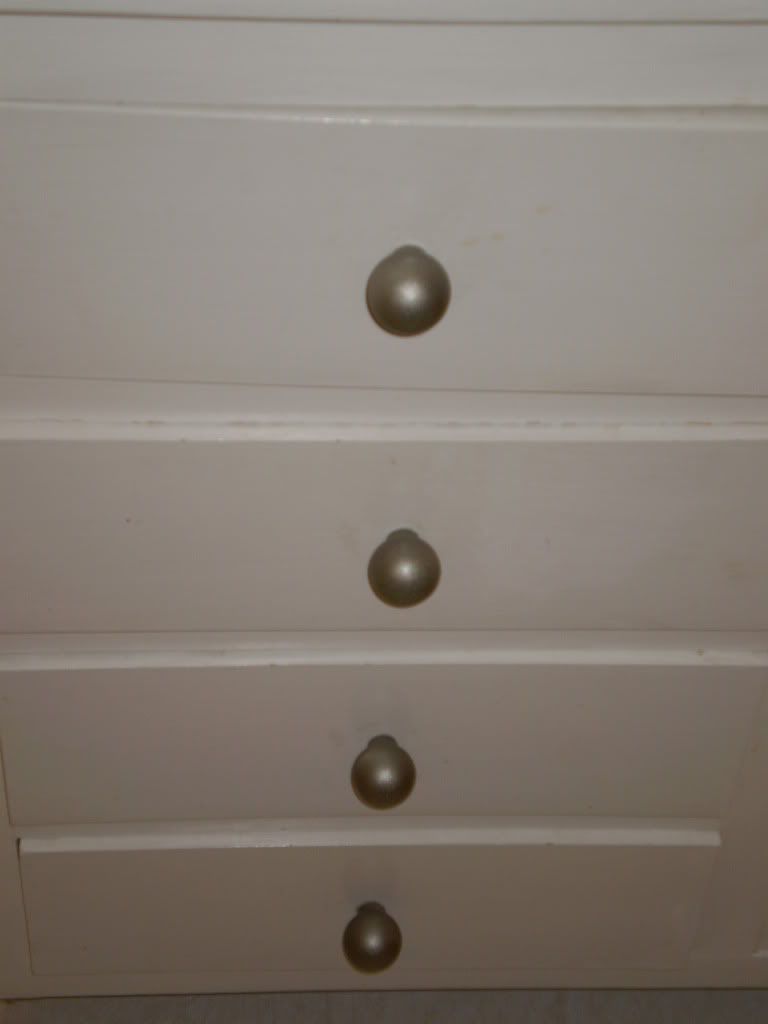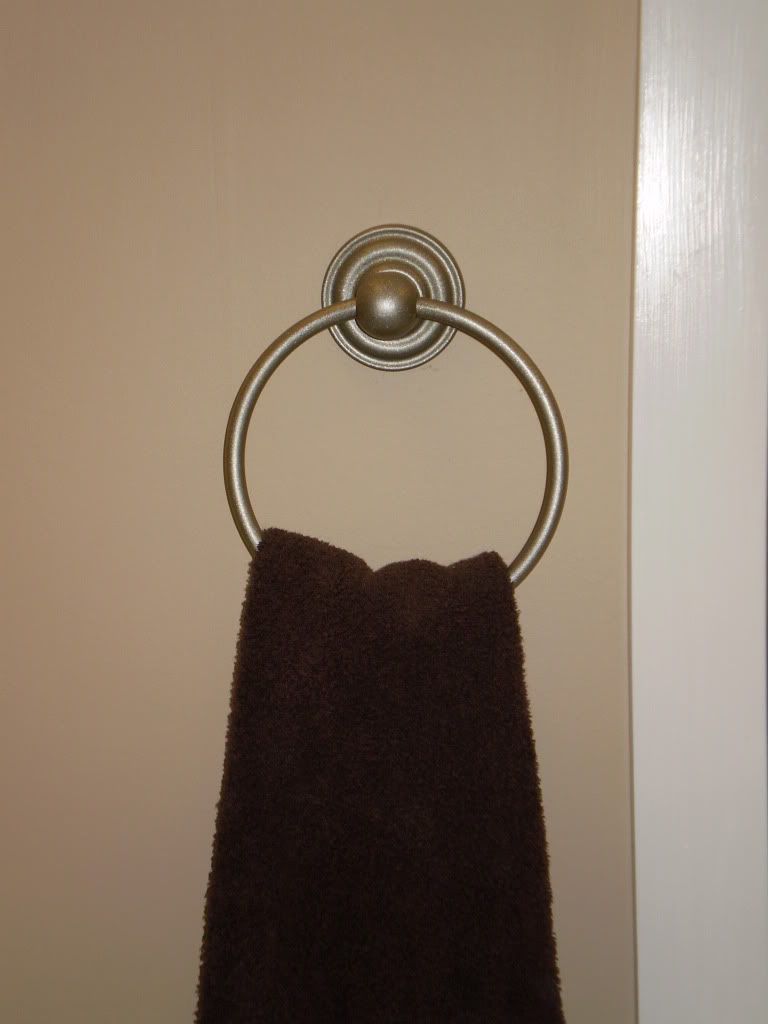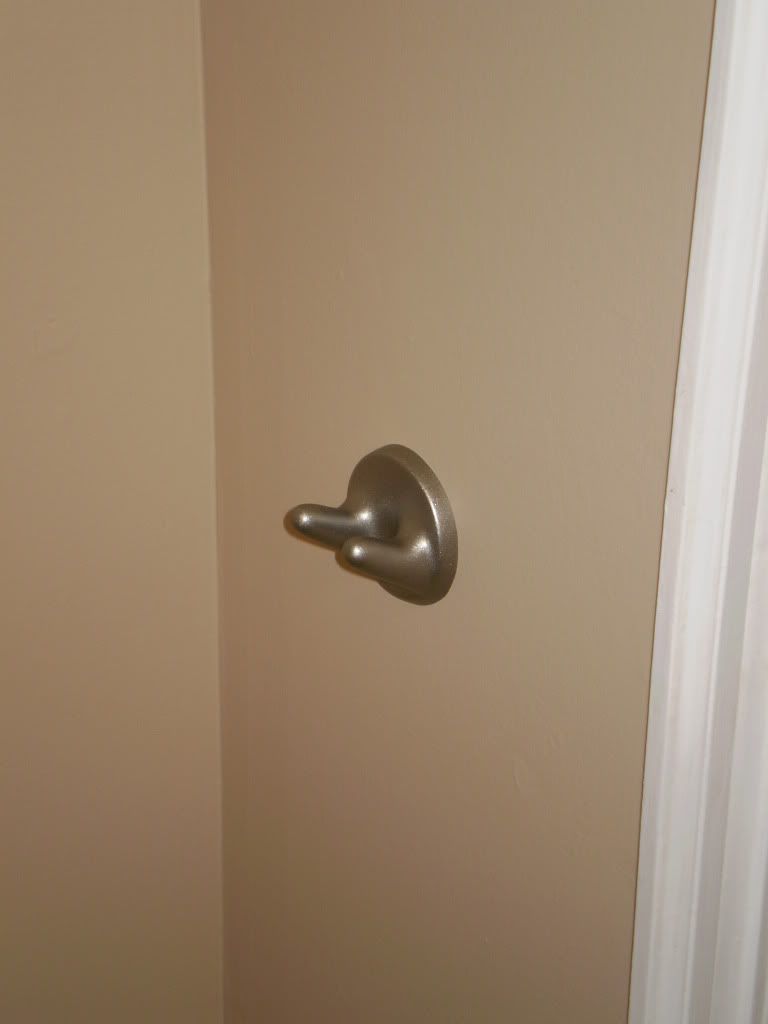 Next on the list, replacing the vinyl tile floor.
I already have the tile picked out.
So stay tuned for as we make more progress in this room.