A week ago today I woke up to these views out my windows. Looks like winter has finally arrived. Just in time for the holidays. Too bad it has pretty much been snowing since these photos were taken with at least 5 inches falling in the last 24 hours, with possibly another 5 coming in the next day or two.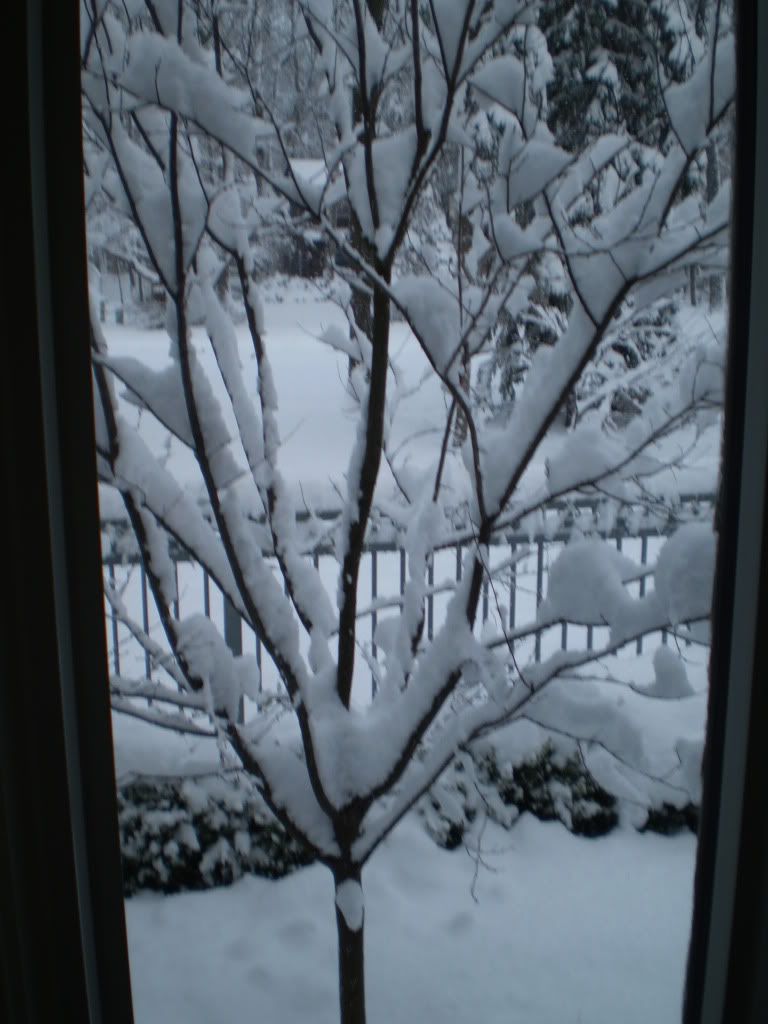 From the office

From the dining room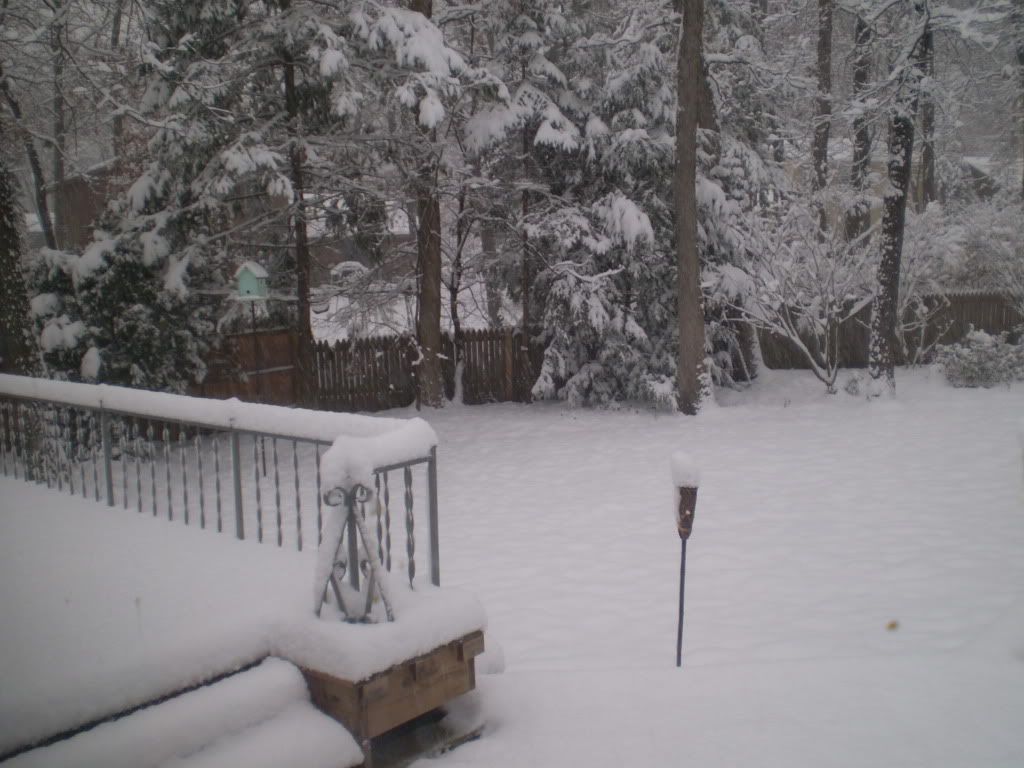 The backyard

The best view, I think, is the one from the front that I took after shoveling the walk and driveway. I am leaning toward using this photo for our Christmas card next year.