One of the items the sellers of our home left us is this stool. Isn't is lovely?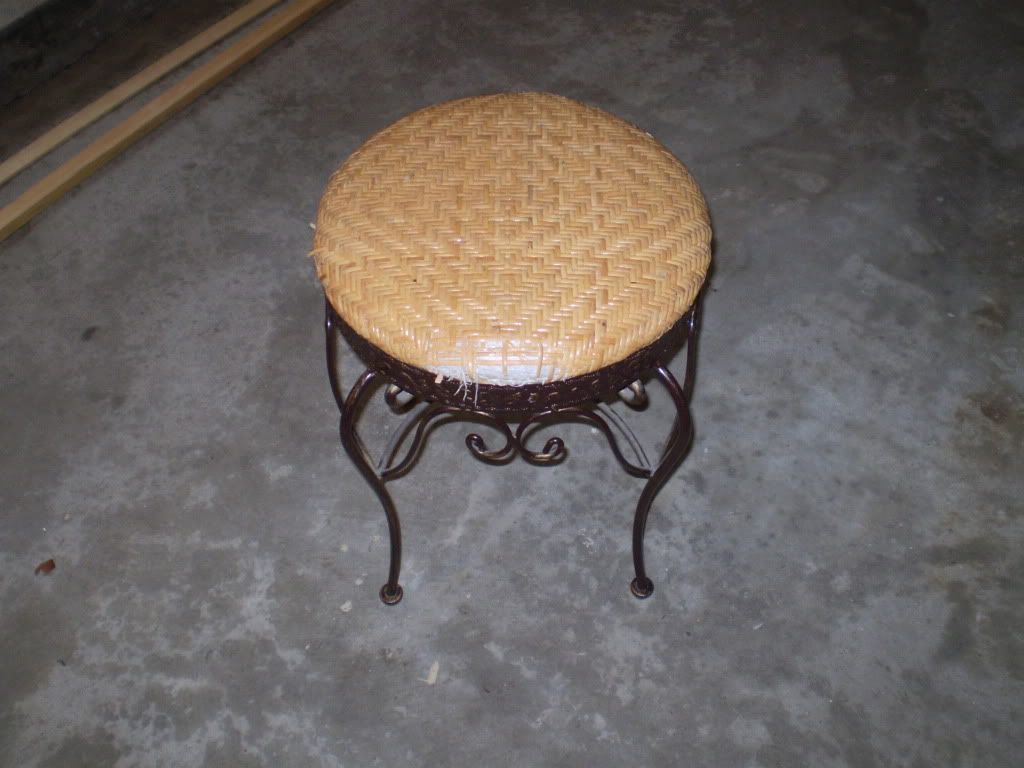 The one thing it had going for it was the hammered bronze finish on the metal.
So with a couple of spare hours (avoiding my really long to do list), I decided to do a quick redo. After removing the woven cover, which took longer than I thought since I had to remove several dozen staples and about a hundred little nails since each strip was held in place by a small nail on either end.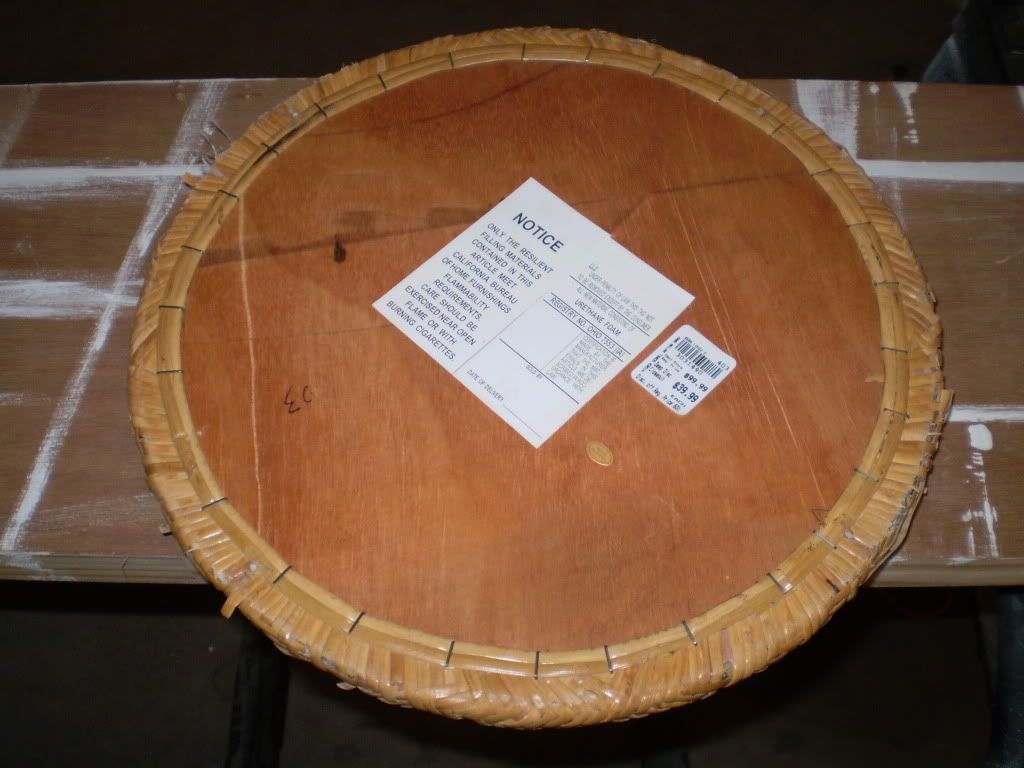 Looks like the stool was originally $99.00 purchased for $39.99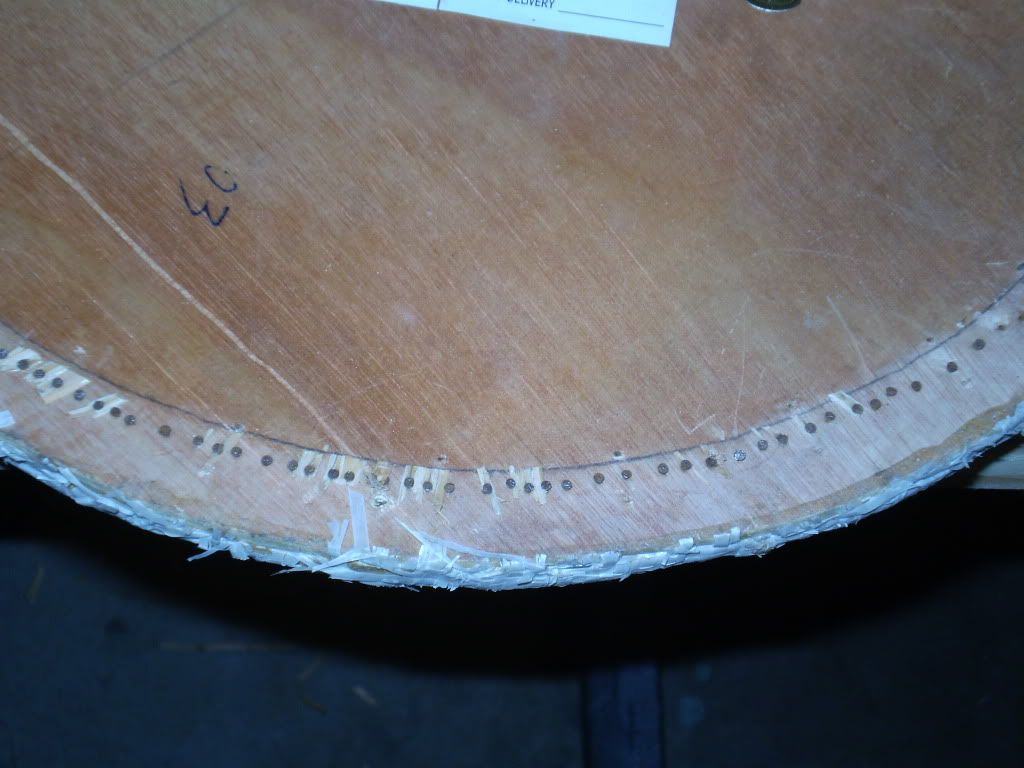 Check out all the nail holes. Each one is a nail I had to remove. Boy was my hand tired.

I added two layers of batting for a bit more comfort for the tushy and a layer of upholstery fabric.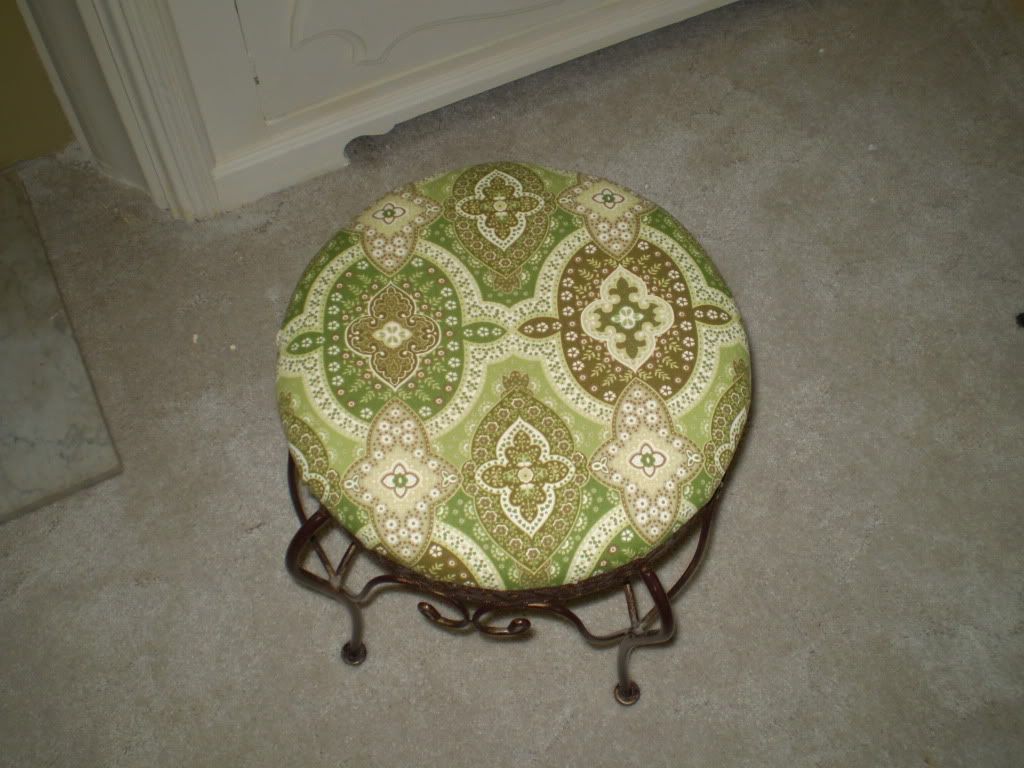 The result, I had what looks like a whole new stool.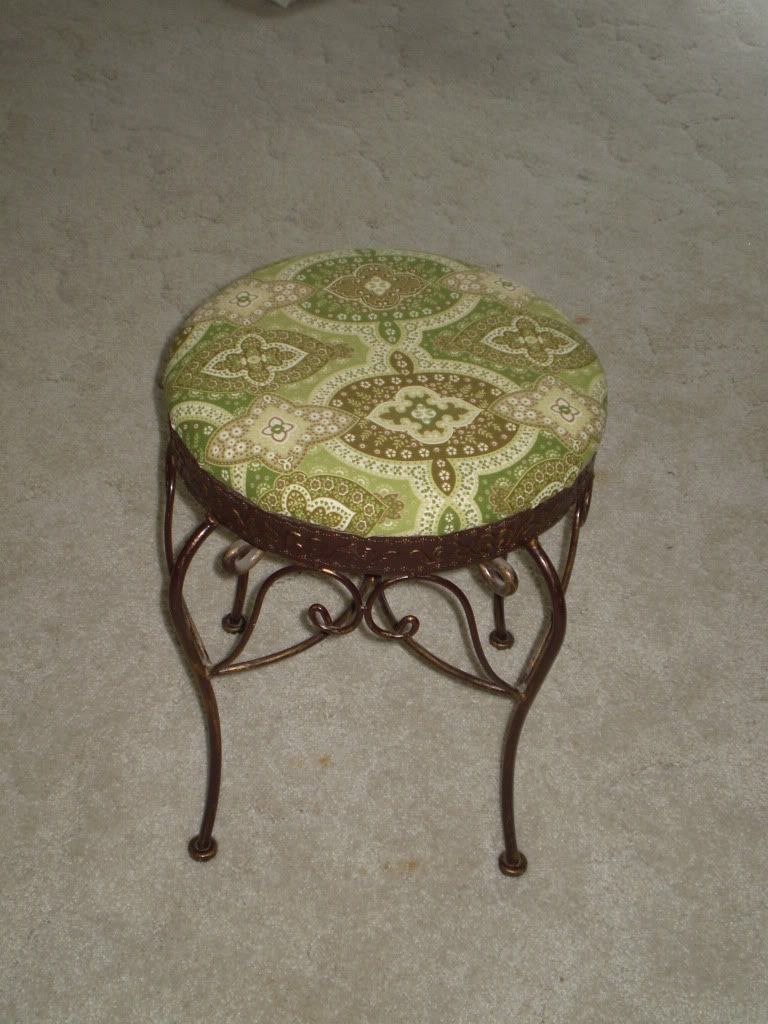 Please disregard the gross carpet. We hope to replace the flooring after in the new year.

Project Cost:
$0.00 stool
0.00 fabric leftovers from the $5 chair project
0.00 batting leftovers from the $5 chair project and other crafty crafts
$0.00 Total cost (my favorite price!)
Added bonus, we now have another seat in the living room for our big Christmas Eve party which means one less person will have to sit on the floor.
I have included this stool in
The DIY Show Off
Surpirse Party hightlighting Home Accents. Want inspiration? Make sure to visit the site.