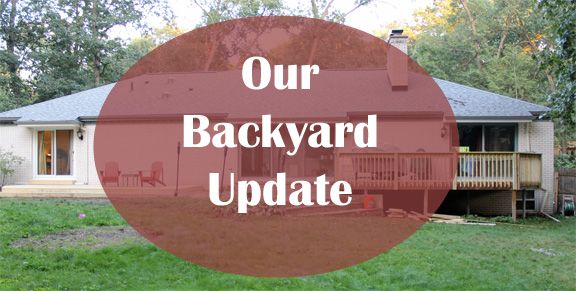 Last summer we decided that we needed a better back yard. Not because it is small but because it wasn't very good for entertaining. We had a patio and a deck but not space for both seating and dining and a grill. After brainstorming for a bit, we came up with a plan. The first part of the plan was to add more and better entertaining space.
First up, remove the rickety railing on the existing deck and replace it with something that was up to code (and wouldn't collapse if someone leaned on it). Then, add a step up deck, or patio deck as I call it, to the other side of the patio.
Here are some old photos from when we moved in. The railing on the deck is less than 3 feet high and moved when you leaned on it. Not exactly conducive to feeling safe.
Here is another view of the rickety railing.
And that little deck to the right of the photo was off our master bedroom. It was only about 4 feet by 6 feet. Not exactly a spot for doing anything but standing there.
Since these are pretty big projects and not something we wanted to tackle ourselves, we hired this out. I asked around at work and got a great recommendation from one of my colleagues. Dave the Fireman. He is a full time fireman who does work like this on the side. We were so happy with the result. We have referred him to several other people, who are also very happy with his work. I am so happy we found him!
First up, our new "step up deck" off our bedroom. It is glorious! So much space!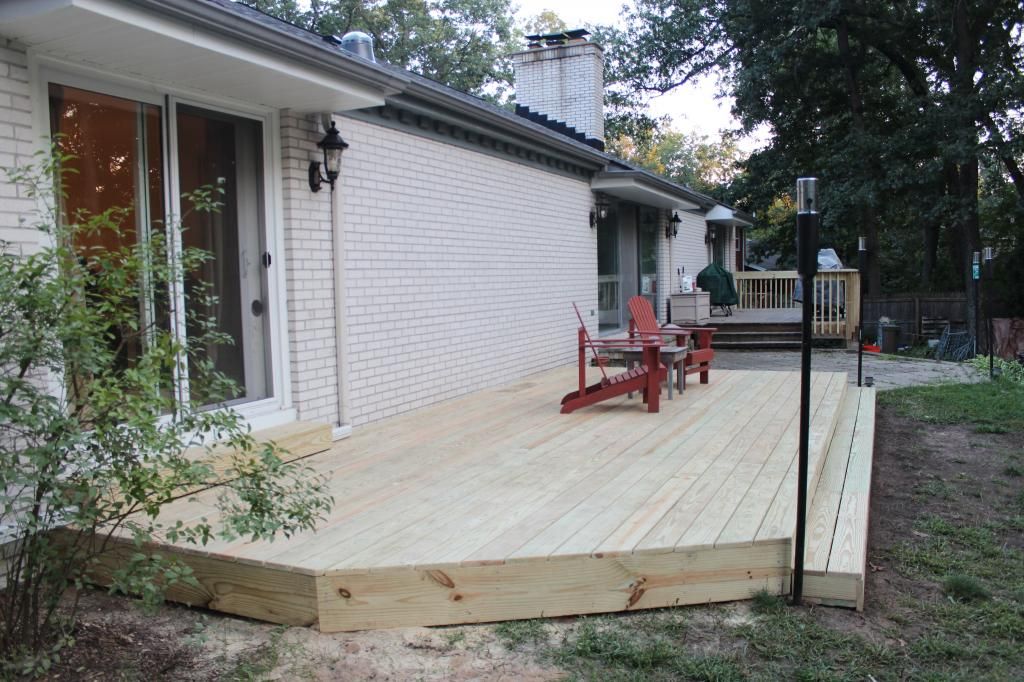 It runs right into our patio. So nice!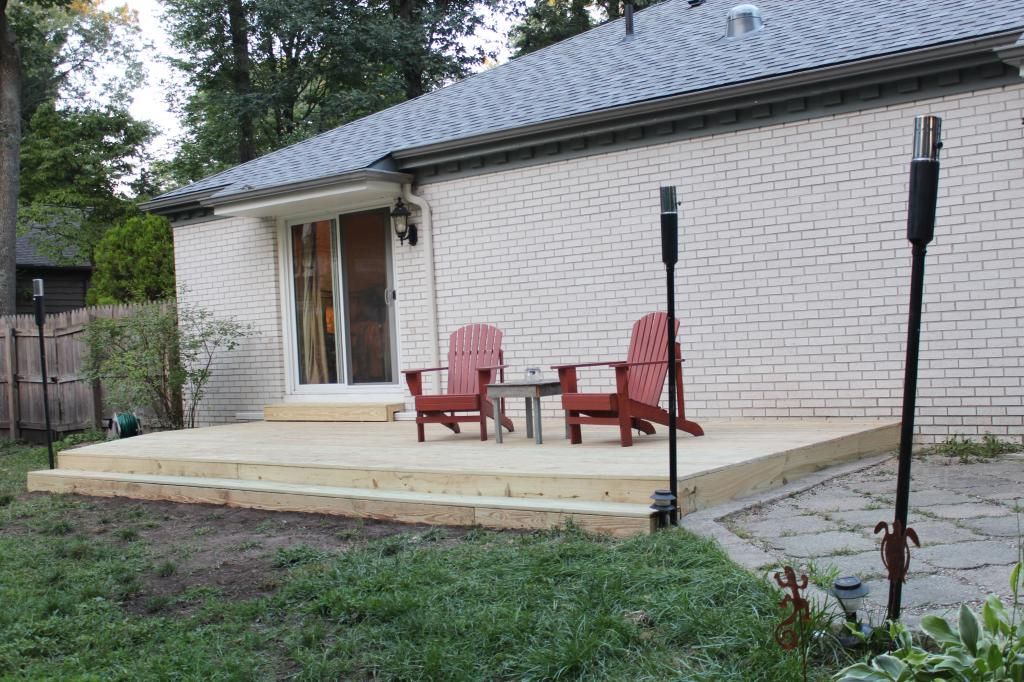 Here is the new railing on the existing deck.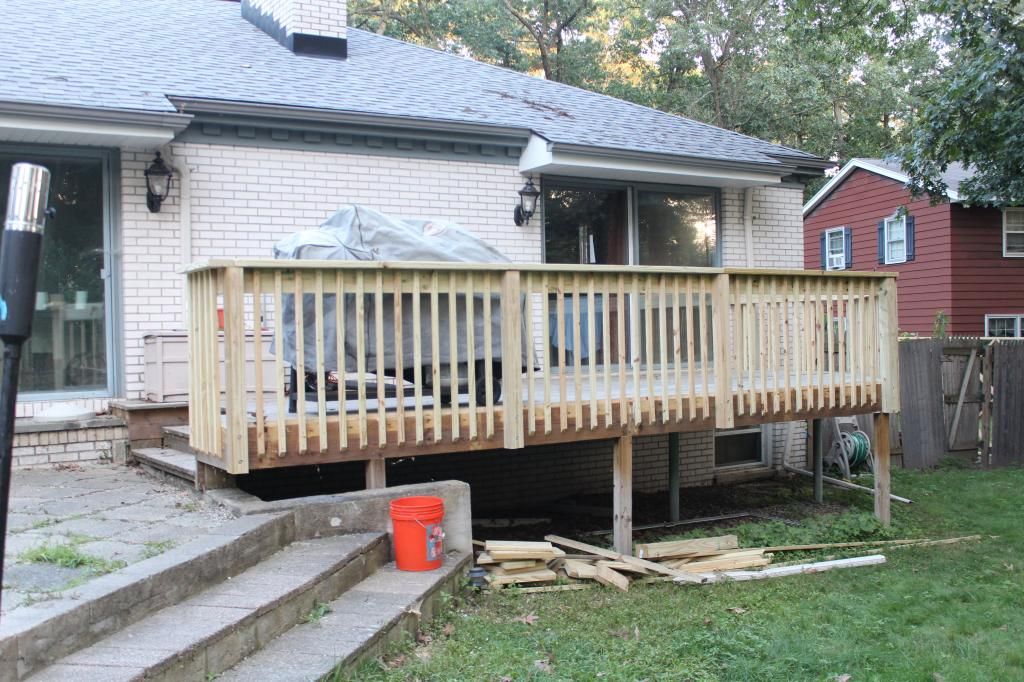 Here is a view of the the whole back of the house.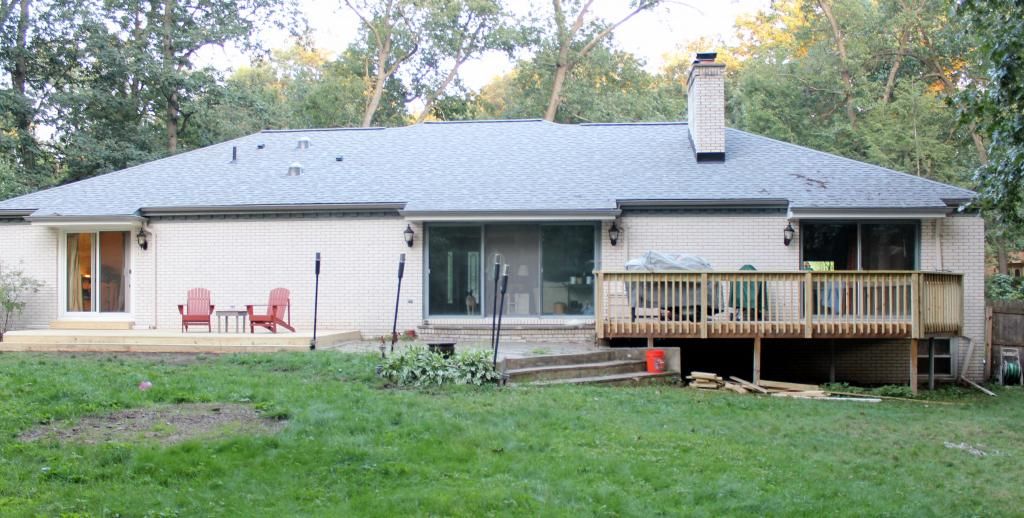 We have almost 65 feet x 12 feet of entertaining space. When it was all done we weren't quite sure how we were going to fill it all up.
But don't worry, we have managed to make some progress on that front. I will be sharing some patio lights, a fountain, patio furniture and a dining space.