I love natural stone. I think it adds something when it is used in a room. I also love coasters. They protect your furniture. They also add another layer of detail in a room. Plus, to be honest, I am on a mission to get people to use coasters.
To that end, we are having a giveaway.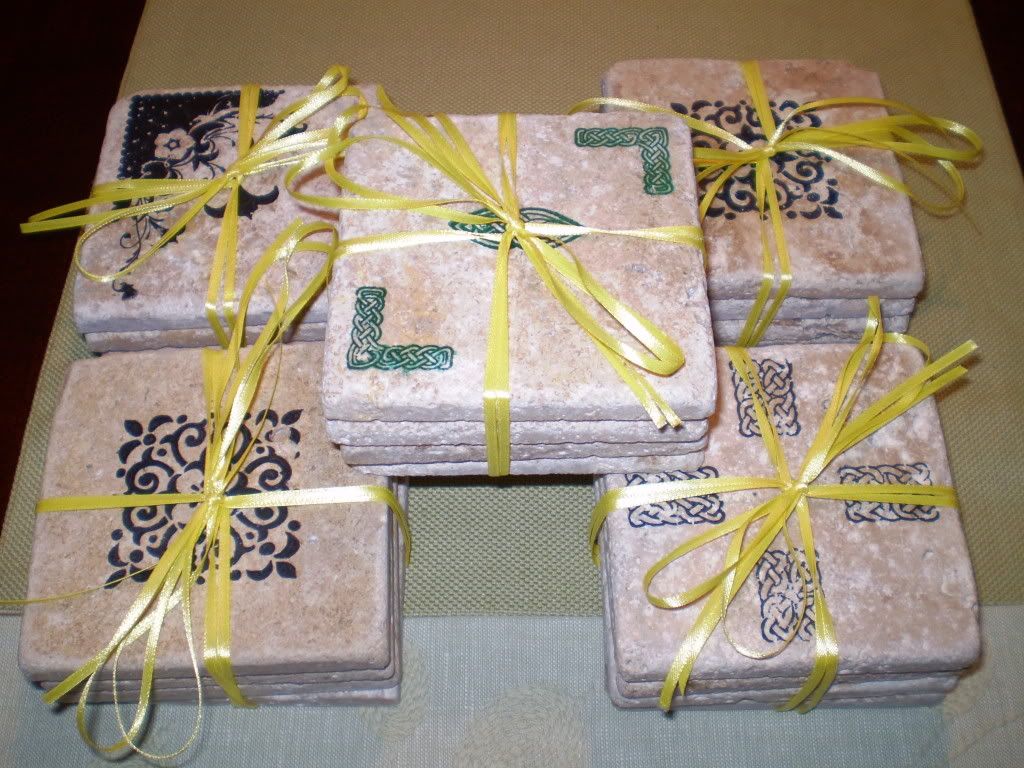 The giveaway is for a set of four stamped tumbled travertine coasters. I love travetine since it is slightly pourous and will soak up the moisture that may come off a glass.
To Enter:
1. Become a Follower of
Claiming Our Space
2. Leave a comment letting us know you are following us and our adventures.
3. Make sure to leave an email address so we can contact you.
3. Do this before January 12, 2010 at 9 pm Eastern time.
We will use Random.org to select a winner.